Photos of beautiful, finely worked ship models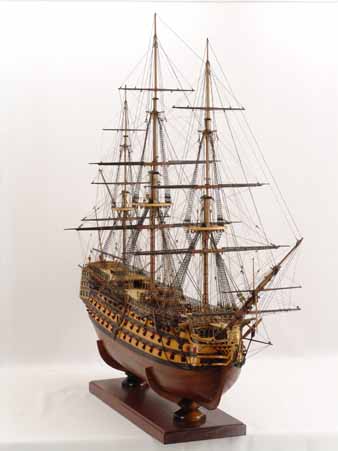 You like ship models? You look for a tall ship model or for information and ship model photos helping you in building your own ship model?
Or simply because the sailing ship is the most beautiful thing man has made? You have come to the right place!

Look at http://www.modelships.de/eng/

Click on the photos! This site is dedicated to the art of ship model building. The site shows more than 2000 high resolution photographs of fine ship models of all ages. All are beautiful decorative pieces, many are museum quality. Most of them are wooden model sailing ships of the Great Age of Sail. We give a short summary on the history of the original ships, a description of the ship models and many high resolution photos of the models, taken as views of the entire ship model and closer views of details. Those of you interested in model ship making will find an extensive literature list and links to sites about ship models, model boats, yacht models, and maritime and naval related sites.

The ship shown above is HMS VICTORY, Nelson's flagship at Trafalgar 1805. There are many other other fine ships in our galleries, such as the Swedish VASA of 1628 below ... Click on the photos!